We are led by a team of industry and medical experts in the neurosciences.
D. Carl Long
Chief Executive Officer
D. Carl Long co-founded NeuroTrauma Sciences in July 2016 and serves as the company's Chief Executive Officer. He has more than 30 years of finance and operating experience in various fields, including the pharmaceutical and medical device industries, and has been part of the founding management team of several early-stage companies. As a global investor and financier, Carl's expertise includes organizational management, financing strategies, venture capital, and the creation of shareholder value through the execution of effective exit strategies. Carl's previous positions in life sciences included Co-Founder and President of Fluoromed Pharmaceuticals and Co-Founder, Executive Vice President, and Director of Alliance Pharmaceuticals, where he assisted in leading the company to a successful IPO and towards building a world-class Research and Development management team. In addition, he served as President, Chief Executive Officer, and Vice Chairman of Biofield Corp., a medical device company he also co-founded and assisted in bringing to a successful IPO. Carl studied medicine at the Royal College of Surgeons in Dublin, Ireland and the University of Michigan Medical School, Ann Arbor, in addition to spending five years at the University of California, San Diego Medical Center and University of Nice, France conducting research in fluorocarbon-based oxygen delivery therapeutics and cancer diagnostics.
Scot Barry, MS
Chief Operating Officer
Scot Barry, MS joined NeuroTrauma Sciences in July 2021 as Vice President of Chemistry, Manufacturing and Controls (CMC) before moving to his current role as Chief Operating Officer. Scot brings operational expertise in small molecule commercialization to the organization through his knowledge of chemical development, outsourcing/partnering management as well as regulatory and intellectual property strategy. With more than 30 years in the CDMO and biopharmaceutical industry, he has provided technical and strategic insight for a number of commercial products such as Emtricitabine and Telbivudine. He has worked for industry leaders on the CDMO side such as Pharm-Eco Laboratories (Johnson – Matthey) and Ricerca (Olon Ricerca Biosciences) where he held positions of increasing operational authority in production management and business development. He was also VP of CMC for Idenix Pharmaceuticals, an antiviral medicine leader, and led the commercial development of their hepatitis B treatment, Telbivudine. After the acquisition of Idenix by Novartis AG, Scot served as Chairman of the Joint Manufacturing Committee between the two organizations. Scot has also consulted for a number of pharmaceutical industry leaders in the areas of IP protection, post commercialization life cycle management, outsourcing strategy and operational efficiency analysis.

Scot received his BS in chemistry from Southeastern Massachusetts University and a MS in Chemistry from University of Massachusetts Amherst.
David Lawrence, MBA
Chief Financial Officer
Dave Lawrence, MBA, joined the NeuroTrauma Sciences leadership team in March 2021 as Chief Financial Officer. Dave has over 20 years of financial and operational leadership experience in the biotechnology industry. At Acorda Therapeutics he served in the role of several financial and operating positions including Chief, Business Operations and Principal Accounting Officer, as well as Chief Financial Officer and VP of Finance. While at Acorda, Dave managed the successful completion of the company's IPO and managed several follow-on offerings and private placements raising a total of over $700 million. His prior experience includes financial management positions of Vice President and Controller and Finance Manager for several telecommunications companies including Tel-Air Communications, Southwestern Bell and Metromedia Telecommunications.

Dave received his B.A. in Accounting from Roger Williams College and an M.B.A. in Finance from Iona College. He was a founding member and served on the Board of Directors as Treasurer for the Brian Ahearn Children's Fund, a 501(c)(3) charitable organization and currently serves as Chair of the BIO Business Solutions Advisory Board.
Dean Murphy, RAC
Senior Vice President of Regulatory Affairs & Quality Assurance
Dean Murphy, RAC, is Vice President of Regulatory Affairs and Quality Assurance at NeuroTrauma Sciences. With more than 30 years' experience in the biopharmaceutical and medical device industries, he has provided strategic and tactical regulatory direction along with quality compliance for all aspects of research and development and has successfully established and maintained state-of-the-art regulatory, quality assurance, and compliance programs for emerging and Fortune 500 companies. He has had extensive interaction with regulatory agencies (FDA, EMA) and develops pragmatic, innovative strategies and global regulatory programs relating to GxP (GLP, GCP and GMP), ISO, and best business/regulatory practices. Dean's prior experience ranges from start-ups, including Alteon, Pharmacopeia/Ligand, through several multi-national large biopharmaceutical and device companies, including Wyeth, Glaxo, Novartis, Hoffman-La Roche, and Johnson & Johnson. Dean graduated from Stockton State College, Pomona, NJ, with a B.S. in Biology.
Paula C. Miller, PHD, PMP
Head of Program Management
Paula Miller, Ph.D., PMP is an organized, goal-oriented team leader with extensive experience in pharmaceutical development and a demonstrated ability to lead diverse cross-functional teams with a results-driven approach to success. Highlights of her 20+ years of experience include leading a team at Pharmacia that developed a commercial process for Inspra®, a steroid product for the treatment of hypertension and congestive heart failure. During her career at Pfizer, Paula provided strategic and operational leadership to deliver the Pfizer Global Biologics portfolio. In this role, she designed, developed, and implemented a Project Management Office (PMO), supervised a project management group, and provided portfolio support to therapeutic area leads for rare diseases, oncology, vaccines, inflammation & immunology, and internal medicine. She created strategic development paradigms for many classes of biologics including monoclonal antibodies, vaccines, gene therapies, bi- and tri-functional proteins, CART cell therapies, and antibody-drug conjugates. Paula earned her Ph.D. in physical organic chemistry at Washington University and conducted post-doctoral research in asymmetric synthesis at the University of Illinois at Champaign-Urbana. She is a certified Project Management Professional (PMP), is the author of multiple publications in peer-reviewed journals, and is the inventor on a number of patents.
Tom Parry, PhD, MBA
Chief Science Officer
Tom J. Parry, PhD, MBA, BCMAS joined NeuroTrauma Sciences in April 2021 as Senior Vice President of Research and Early Development. Tom is a seasoned drug discovery and development scientist with experience in neurologic disease and other therapeutic areas. With over 27 years in the biopharmaceutical industry, he has held various nonclinical/clinical pharmacology and toxicology scientific leadership roles and managed project teams advancing programs into and through clinical development to market authorization. Most recently, Tom was Vice President of Research and Early Development at Ovid Therapeutics, leading pharmacology and nonclinical safety teams for development of products in neurologic disorders and rare diseases. Previously, he held positions of increasing responsibility at Acorda Therapeutics and Johnson & Johnson, focused on development of programs in neurology, cardiovascular and other therapeutic areas. Throughout his career, Tom has served on numerous NIH study sections, received multiple patents, and authored numerous peer-reviewed publications.

Tom received a B.S. in Chemistry from Moravian College and a Ph.D. in Pharmacology from Temple University and was a post-doctoral fellow in the Pharmacology and Psychiatry departments at the University of Pennsylvania. Tom serves on the Executive and Program Committees and has chaired the Division for Drug Discovery and Development of the American Society of Pharmacology and Experimental Therapeutics. He is Board Certified in Medical Affairs and is an adjunct faculty member at Temple University's Lewis Katz School of Medicine and School of Pharmacy, where he teaches a graduate course in Pharmaceutical Biotechnology. He formerly held a faculty position for the Harvard/Brown University-sponsored Drug Development Bootcamp, for over 10 years. He presently serves as a faculty member of the Harvard/Brown University sponsored Drug Development Bootcamp.

Todd Verdoorn, PhD
Head of Neuropharmacology
Todd Verdoorn, Ph.D. has more than 20 years of experience working with both public and private pharmaceutical and biotechnology companies to develop new treatments for neurological diseases, with particular expertise in progressing pipeline products from preclinical development into initial human trials including Phase 2 proof-of-concept studies. Most recently, Todd held the position of Chief Scientific Officer with DiaMedica, a clinical-stage biopharmaceutical company, where he oversaw early clinical development of a drug treatment for ischemic stroke and secured clearance for an Investigational New Drug application to the U.S. FDA. His other experience includes five years working with Bristol-Myers Squibb's stroke group and serving as Chief Scientific Officer for several private life sciences companies. Todd earned his Ph.D. in Neurobiology from the University of North Carolina, conducted post-doctoral research with Bert Sakmann, the 1991 winner of the Nobel Prize in Medicine, and served as Associate Professor of Pharmacology at Vanderbilt University School of Medicine. He is the author of numerous publications and inventor on multiple patents and patent applications.
Ashfaq Shuaib, MD
Scientific Advisor, Stroke
Dr. Ashfaq Shuaib received his undergraduate medical education at Khyber Medical College in Pakistan, obtaining his MBBS degree in 1980. Thereafter, he did post-graduate training in Internal Medicine and Neurology at the University of Calgary between 1983 and 1988, followed by specialized training in cerebrovascular research at the University of Western Ontario and Duke University Medical School in Durham, North Carolina.

He joined the University of Alberta as Professor of Medicine and Director of the Division of Neurology effective September 1, 1997. In July 2007 he stepped down as Divisional Director and remains Director of the Stroke Program. His major interest is in the understanding of the basic mechanisms of cerebral ischemia and clinical trials in cerebrovascular diseases. He has published over 550 articles in peer-reviewed journals and his research has been funded by the CIHR, Heart and Stroke Foundation of Alberta, NIH, Alberta Innovates and the industry. He is the co-chair of the NIH funded conference on collaterals and the stroke section of CONy. He has served on the editorial board of the Stroke, Neurohospitalist, J of Neuroscience (Pakistan), Post-Graduate Journal (Pakistan), Heart Org. and Associate Editor of Frontiers in Neuroscience and Faculty F-1000.
Tudor Jovin, MD
Scientific Advisor, Stroke
Professor Dr. Jovin Tudor is an expert in the interventional and non- interventional treatment for the entire spectrum of stroke and cerebrovascular disorders. He was one of the nation's first interventional neurologists, a medical subspecialty that uses minimally invasive technologies applied from within the vessels to diagnose and treat diseases of the arteries and veins of the head, neck, and spine such as acute stroke, carotid stenosis, intracranial aneurysm, and arteriovenous malformations. In addition to his clinical experience, Dr. Jovin is known internationally for his research activities. He has served as principal investigator for several international clinical studies including REVASCAT, a randomized trial of endovascular therapy versus medical therapy for acute stroke within eight hours of symptoms onset conducted in Spain, and DAWN, a multicenter, international, randomized trial of endovascular therapy versus medical therapy in the beyond eight-hour time window. Both studies are considered landmark studies in the development of treatments for acute stroke and have been published in the New England Journal of Medicine. He is a member of the executive or steering committees for several multicenter national and international trials, and has participated as site principal investigator or co-investigator in multiple national and international trials. Additionally, he serves as editorial board member for numerous medical journals. Dr. Jovin has published more than 300 articles in peer-reviewed journals or book chapters. The consequential nature of his research is evidenced by recently published studies that have identified Dr. Jovin as the highest impact author in the neuro-interventional field. Prior to joining Cooper, Dr. Jovin was a professor of neurology and neurosurgery at the University of Pittsburgh School of Medicine and director of the Center for Neuroendovascular Therapy at the University of Pittsburgh Medical Center (UPMC). At UPMC, he also served as the director of UPMC's Stroke Institute, one of the leading centers for stroke care, education, and research in the world.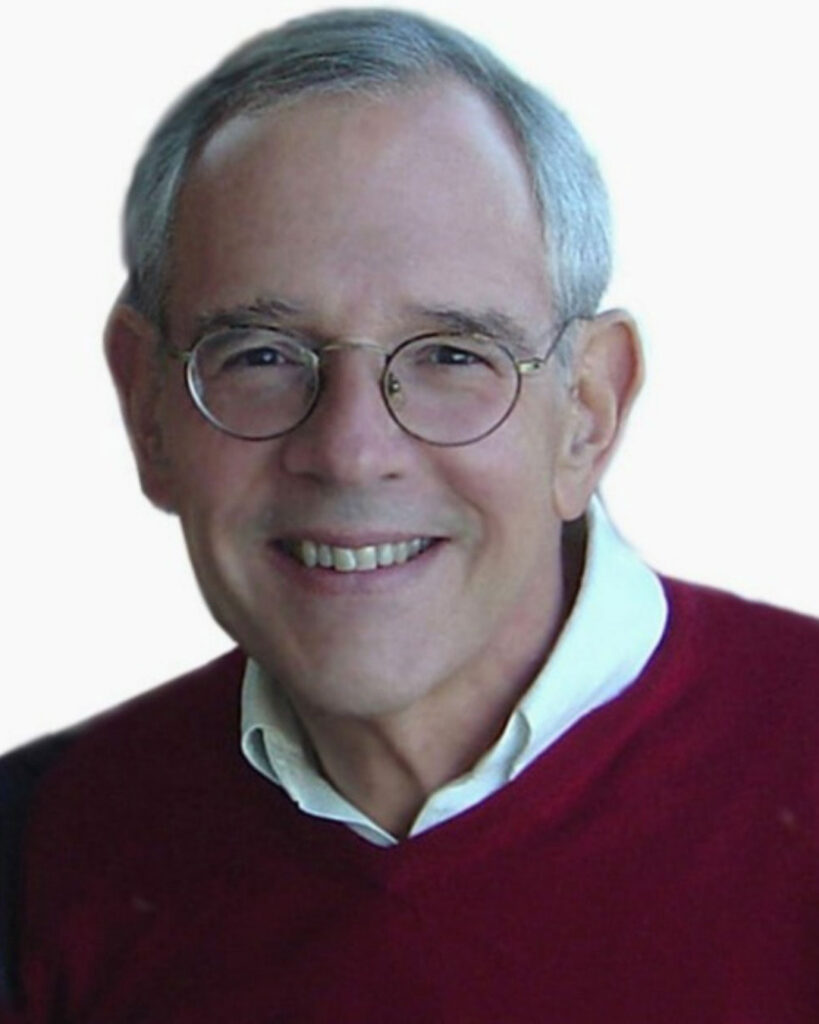 Michael Chopp, PH.D.
Scientific Advisor, Stroke and TBI
Dr. Michael Chopp is Vice Chairman for Research Department of Neurology and Zolton J Kovacs Chair in Neuroscience Research at Henry Ford Hospital Systems. He is also a Distinguished Professor of Physics at Oakland University. Dr. Chopp received his PhD in Physics from New York University. His research is primarily focused on neurovascular restorative and protective therapies for cerebrovascular disease and injury. His scientific achievements, include pioneering work using pharmacological and cell-based and exosome therapies for stroke, traumatic brain injury, peripheral neuropathy and neurodegenerative diseases. He has >770 peer reviewed publications (h-index 136) and > 50 book chapters. His numerous awards include: Top 10 Contributions to Medicine (2001), AHA-Thomas Willis Award (2015), WSO Lecture of Excellence (2012), and Barbro B. Johansson Award (2016)
David Menon, MD, PHD
Scientific Advisor, TBI (Ad Hoc)
Professor David Menon is Section Lead for Perioperative, Acute, Critical Care and Emergency Medicine, in the Department of Medicine, and Consultant in Neurocritical Care at the University of Cambridge. He is Principal Investigator at the Wolfson Brain Imaging Centre and at the John van Geest Centre for Brain Repair. He is Chair of the European Brain Trauma Consortium and serves on the Executive Committee of the International Neuro Trauma Society. He serves as Vice-Coordinator CENTER-TBI, a €30 million FP7 European multicentre study of precision medicine and comparative effectiveness research in traumatic brain injury, as Joint Director of the Cambridge NIHR Global Health Research Group on Neurotrauma, and Coordinator of the International Traumatic Brain Injury Research (InTBIR) initiative. He was appointed as Emeritus Senior Investigator by the National Institute for Health Research (UK) in 2018. He has over 600 publications in peer reviewed journals, with a 'h' index of 121 (Google Scholar), is listed as a "Highly Cited Researcher" by Clarivate, and recognised as the leading global expert on brain injury on Expertscape. He has been Principal or Co-Investigator on grants over $50 million over the last 20 years, and has contributed to major textbooks and international guidelines. He is joint lead author on a Commissioned Issue of the Lancet Neurology on Traumatic Brain Injury (released at the European Parliament in 2017), and of the Update to the Commission in 2022. He was Executive Editor of the Report of the UK All Party Parliamentary Group on Acquired Brain Injury.