Different. Innovative. Committed to Success.
Despite advances in medicine and technology, millions of patients worldwide with acquired brain injuries have limited therapeutic options to alleviate the cognitive, functional, and neuro-behavioral deficits facing them and their caregivers.
We at NeuroTrauma Sciences are passionate in our mission to develop therapies that address the full complexities of acquired brain injuries including ischemic stroke, traumatic brain injury, and other neurologic conditions. Employing a systems biology approach, science guides our development of unique and diverse multi-targeted small molecule drug candidates. We are working with the foremost scientific thought leaders, researchers, and clinicians in neuroscience to execute a rational, portfolio strategy of drug development and are advancing an innovative product pipeline.
In a space largely abandoned by big pharma, we believe we are in the right place at the right time, capitalizing on technological advances and our ability to use artificial intelligence, diagnostics, imaging, and biomarkers to better identify patients, optimize clinical trial design, and increase the likelihood of success for patients.
WHAT IS AN ACQUIRED BRAIN INJURY?
An acquired brain injury (ABI) is an injury to the brain that occurs after birth and causes changes to the brain's neuronal activity. ABIs can be categorized as traumatic or non-traumatic – with traumatic brain injury (TBI) most often caused by falls, assaults, motor vehicle accidents, sports and recreational activities, and military actions, and non-traumatic most often caused by stroke, infectious diseases, seizure, tumors, and metabolic disorders.
Immediately following brain injury, neuronal tissue reacts with a series of biochemical and other physiological responses that can cause further damage and destroy additional brain cells in what is called the secondary host response. Due to the variability and severity of the primary injury, patients experiencing acquired brain injuries suffer from a wide array of potentially debilitating and life-altering complications.
Brain injury and stroke are each among the leading causes of death and disability worldwide. It is estimated that approximately 4 million TBIs occur in the U.S. each year, with an additional 50 million occurring globally. The U.S. Centers for Disease Control estimates that in 2014 nearly 3 million people sought care in the hospital emergency room for traumatic brain injuries. This likely significantly undercounts the total traumatic brain injuries, as many TBI sufferers choose to seek care from their primary care physicians, through telehealth services, at urgent care centers, or concussion clinics, or forego medical intervention altogether.
This incidence of stroke in the U.S. is relatively consistent, with 800,000 strokes occurring per year and approximately 7 million stroke patients affected by persistent long-term disabilities. Looking at these numbers worldwide, an estimated 15 million people suffer a stroke every year and more than 25 million show persistent signs of a stroke in their medical histories. With the aging of the Baby Boom generation, these epidemiologic numbers are expected to continue unabated, especially with limited therapeutic interventions available for the majority of stroke patients.
D. Carl Long
Chief Executive Officer
D. Carl Long co-founded NeuroTrauma Sciences in July 2016 and serves as the company's Chief Executive Officer. He has more than 30 years of finance and operating experience in various fields, including the pharmaceutical and medical device industries, and has been part of the founding management team of several early-stage companies. As a global investor and financier, Carl's expertise includes organizational management, financing strategies, venture capital, and the creation of shareholder value through the execution of effective exit strategies. Carl's previous positions in life sciences included Co-Founder and President of Fluoromed Pharmaceuticals and Co-Founder, Executive Vice President, and Director of Alliance Pharmaceuticals, where he assisted in leading the company to a successful IPO and towards building a world-class Research and Development management team. In addition, he served as President, Chief Executive Officer, and Vice Chairman of Biofield Corp., a medical device company he also co-founded and assisted in bringing to a successful IPO. Carl studied medicine at the Royal College of Surgeons in Dublin, Ireland and the University of Michigan Medical School, Ann Arbor, in addition to spending five years at the University of California, San Diego Medical Center and University of Nice, France conducting research in fluorocarbon-based oxygen delivery therapeutics and cancer diagnostics.
Judith Hedstrom, MBA
Chief Operating Officer
Judith Hedstrom joined NeuroTrauma Sciences shortly after its founding as Chief Operating Officer. She is an accomplished executive leader, with more than 25 years' experience in accelerating life science product development and growth. Judy's strengths lie in her ability to prioritize investment decisions, build high-performing, cross-functional teams throughout all stages of portfolio development, identify and structure partnerships and commercial programs, and recruit senior talent. Judy has held numerous executive roles, including Senior Vice President of Corporate and Business Development and Chief Operating Officer of Alteon Inc., a publicly held biopharmaceutical company, and Vice President of Strategic Planning and Business Development for APACHE Medical Systems, also a public company. Judy has consulted to biologics, pharmaceutical, and medical products companies and their investors on a variety of high-impact matters regarding operational and financial strategy, growth and profit optimization, due diligence, and interim executive leadership. Her prior experience includes McKinsey & Company, as a Senior Practice Expert, and The Wilkerson Group, as a Senior Consultant. Judy graduated with a B.A. in Chemistry and an M.B.A. in Finance and Marketing from the University of Chicago.
David Lawrence, MBA
Chief Financial Officer
Dave Lawrence, MBA, joined the NeuroTrauma Sciences leadership team in March 2021 as Chief Financial Officer. Dave has over 20 years of financial and operational leadership experience in the biotechnology industry. At Acorda Therapeutics he served in the role of several financial and operating positions including Chief, Business Operations and Principal Accounting Officer, as well as Chief Financial Officer and VP of Finance. While at Acorda, Dave managed the successful completion of the company's IPO and managed several follow-on offerings and private placements raising a total of over $700 million. His prior experience includes financial management positions of Vice President and Controller and Finance Manager for several telecommunications companies including Tel-Air Communications, Southwestern Bell and Metromedia Telecommunications.

Dave received his B.A. in Accounting from Roger Williams College and an M.B.A. in Finance from Iona College. He was a founding member and served on the Board of Directors as Treasurer for the Brian Ahearn Children's Fund, a 501(c)(3) charitable organization and currently serves as Chair of the BIO Business Solutions Advisory Board.
Scot Barry, MS
Vice President of Chemistry, Manufacturing and Controls
Scot Barry, MS joined NeuroTrauma Sciences in July 2021 as Vice President of Chemistry, Manufacturing and Controls (CMC). Scot brings a broad experience in small molecule commercialization to the organization through his knowledge of chemical and analytical development, outsourcing/partnering management, and regulatory strategy. With more than 29 years in the CDMO and biopharmaceutical industry, he has provided technical and strategic insight for a number of pre-clinical candidates including some that became marketed products, such as Amprenavir, Emtricitabine and Telbivudine. He has worked for industry leaders on the CDMO side such as Pharm-Eco Laboratories (Johnson – Matthey) and Ricerca (Olon Ricerca Biosciences) where he held positions of increasing authority in production management and business development. He was also VP of CMC for Idenix Pharmaceuticals, a hepatitis and antiviral medicine leader, and led the commercial development of their hepatitis B treatment, Telbivudine. Scot played a key role in the acquisition of 51% of Idenix by Novartis AG. Scot has also consulted for a number of pharmaceutical industry leaders in the areas of IP protection, post commercialization life cycle management and outsourcing strategy.

Scot received his BS in chemistry from Southeastern Massachusetts University and a MS in Chemistry from University of Massachusetts Amherst. He has also undertaken continuing studies in synthetic organic chemistry / drug development at Virginia Tech.
Dean Murphy, RAC
Vice President of Regulatory Affairs and Quality Assurance
Dean Murphy, RAC, is Vice President of Regulatory Affairs and Quality Assurance at NeuroTrauma Sciences. With more than 30 years' experience in the biopharmaceutical and medical device industries, he has provided strategic and tactical regulatory direction along with quality compliance for all aspects of research and development and has successfully established and maintained state-of-the-art regulatory, quality assurance, and compliance programs for emerging and Fortune 500 companies. He has had extensive interaction with regulatory agencies (FDA, EMA) and develops pragmatic, innovative strategies and global regulatory programs relating to GxP (GLP, GCP and GMP), ISO, and best business/regulatory practices. Dean's prior experience ranges from start-ups, including Alteon, Pharmacopeia/Ligand, through several multi-national large biopharmaceutical and device companies, including Wyeth, Glaxo, Novartis, Hoffman-La Roche, and Johnson &Johnson. Dean graduated from Stockton State College, Pomona, NJ, with a B.S. in Biology.
Tom Parry, PhD, MBA
Senior Vice President of Research and Development
Tom J. Parry, PhD, MBA, BCMAS joined NeuroTrauma Sciences in April 2021 as Senior Vice President of Research and Early Development. Tom is a seasoned drug discovery and development scientist with experience in neurologic disease and other therapeutic areas. With over 27 years in the biopharmaceutical industry, he has held various nonclinical/clinical pharmacology and toxicology scientific leadership roles and managed project teams advancing programs into and through clinical development to market authorization. Most recently, Tom was Vice President of Research and Early Development at Ovid Therapeutics, leading pharmacology and nonclinical safety teams for development of products in neurologic disorders and rare diseases. Previously, he held positions of increasing responsibility at Acorda Therapeutics and Johnson & Johnson, focused on development of programs in neurology, cardiovascular and other therapeutic areas. Throughout his career, Tom has served on numerous NIH study sections, received multiple patents, and authored numerous peer-reviewed publications.

Tom received a B.S. in Chemistry from Moravian College and a Ph.D. in Pharmacology from Temple University and was a post-doctoral fellow in the Pharmacology and Psychiatry departments at the University of Pennsylvania. Tom serves on the Executive and Program Committees and has chaired the Division for Drug Discovery and Development of the American Society of Pharmacology and Experimental Therapeutics. He is Board Certified in Medical Affairs and is an adjunct faculty member at Temple University's Lewis Katz School of Medicine and School of Pharmacy, where he teaches a graduate course in Pharmaceutical Biotechnology. He formerly held a faculty position for the Harvard/Brown University-sponsored Drug Development Bootcamp, for over 10 years.

John-Claude Saltiel, MBA
Vice President of Corporate Development
John-Claude Saltiel joined NeuroTrauma Sciences in April 2018 as Vice President of Corporate Development and General Manager of the company's subsidiary NeurExo Sciences. He brings more than 25 years of health care and life sciences experience, having advised on and implemented large, complex corporate initiatives as a strategy and management consultant, with a specialization in product launch and positioning, managed markets, operational excellence, and M&A strategy and integration. John-Claude served as a member of teams that helped successfully launch Multiple Sclerosis and Rheumatoid Arthritis biologic products, and, while at Alexion Pharmaceuticals, he managed the global launch of its blockbuster Soliris' line extension into the refractory generalized myasthenia gravis market. John-Claude graduated with a B.S. from Boston University and an M.B.A. in Finance and Management from Columbia Business School.
David Poulsen, PHD
Principal Scientific Advisor
David Poulsen, Ph.D., serves as NeuroTrauma Sciences' Principal Scientific Advisor. David is a pioneer in the field of stroke and traumatic brain injury (TBI) and in research to develop neuroprotective and neurorestorative agents. He is a tenured professor in the Department of Neurosurgery at the University at Buffalo SUNY School of Medicine and Biomedical Sciences. Prior to joining NTS, he held numerous academic and research positions and served as Chief Science Officer for Sinapis Pharma, a stroke and traumatic brain injury-focused company. Throughout his career, David has authored five patents and has secured $7.3 million in grants from the National Institutes of Health, the Department of Defense, and other institutions to fund his stroke and TBI research. He has authored 68 peer-reviewed manuscripts and abstracts/posters and is a sought-after speaker, having made local, state, national, and international presentations on neuroprotection and neurorestoration in stroke and TBI. David received a B.S. in Microbiology from Brigham Young University and a Ph.D. in Molecular Biology and Virology from the University of Delaware.
R. Brent Miller, PhD, PMP
Senior Advisor, Small Molecule CMC
R. Brent Miller, Ph.D., PMP, is the founder of PharmSci Partners LLC, a consulting firm focused on advancing Chemistry and Manufacturing Controls (CMC) activities of small molecules from discovery through development. Brent has more than 25 years of drug development experience, including work with start-up companies, such as NeuroTrauma Sciences and MDS Tricon; mid-size pharma companies, including Upsher-Smith Laboratories, Bausch & Lomb Pharmaceuticals, and Bio-Research Ltd.; and large pharma companies, including Johnson & Johnson and Fujisawa (now Astellas Pharma). Throughout this experience, he has led a wide variety of operational departments, including Technical Strategic Alliances & Due Diligence, Project Management Office, Pharmaceutical Sciences (Formulation Development/Analytical Development), Bioanalytical Development, Quality Control and Stability. Brent received his B.Sc. (Specialization in Chemistry) from the University of Alberta, in Edmonton, Canada, his Ph.D. from the University of Oklahoma, where he focused on bioanalytical neurochemistry, and is a certified Project Management Professional (PMP). He is a frequent invited speaker/panelist at conferences and has 29 publications in peer-reviewed journals.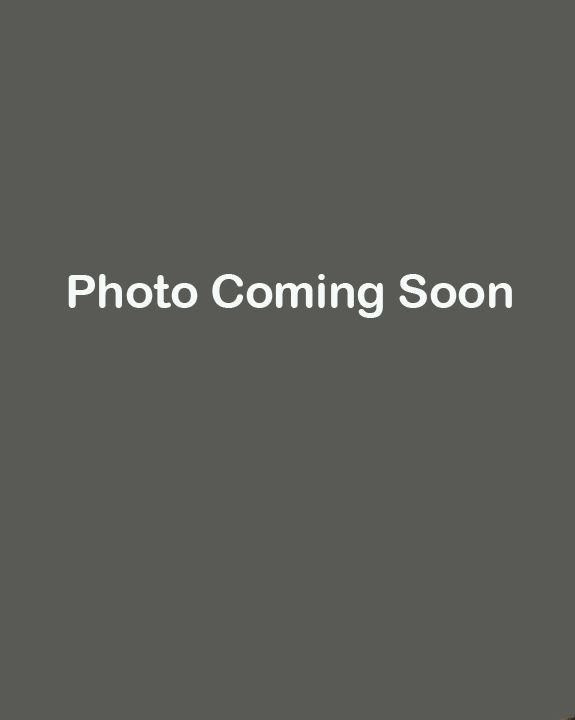 Allan Robins, PhD
Senior Advisor for Manufacturing and Process Development in Biologics
Allan Robins, Ph.D. serves as Senior Advisor to NeuroTrauma Sciences for Manufacturing and Process Development in Biologics. He has more than 25 years' experience in Biotech startups focusing on development of manufacturing processes for cell therapies and biologicals. Allan was previously Senior Vice President, Science and Technology at ViaCyte, a private company a regenerative medicine company focused on the development of novel cell replacement therapies to treat diabetes, where he oversaw ViaCyte's cell manufacturing and process development activities. He also served as ViaCyte's Acting CEO. Prior to ViaCyte, Allan served as Senior Vice President and Chief Scientific Officer of BresaGen, a company focused on development of cell therapies for Parkinson's Disease. Under Allan' leadership, BresaGen was awarded significant support for its stem cell research from the National Institutes of Health. He received his Bachelor's Degree and Ph.D. from the University of Adelaide in South Australia.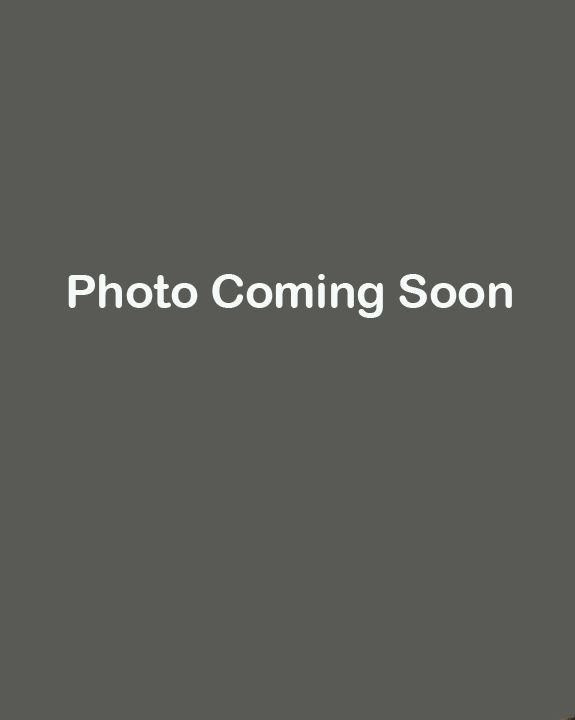 Todd Verdoorn, PhD
Senior Neuropharmacology Advisor
Todd Verdoorn, Ph.D. has more than 20 years of experience working with both public and private pharmaceutical and biotechnology companies to develop new treatments for neurological diseases, with particular expertise in progressing pipeline products from preclinical development into initial human trials including Phase 2 proof-of-concept studies. Most recently, Todd held the position of Chief Scientific Officer with DiaMedica, a clinical-stage biopharmaceutical company, where he oversaw early clinical development of a drug treatment for ischemic stroke and secured approval for an Investigational New Drug application to the U.S. FDA. His other experience includes five years working with Bristol-Myers Squibb's stroke group and serving as Chief Scientific Officer for several private life sciences companies. Todd earned his Ph.D. in Neurobiology from the University of North Carolina, conducted post-doctoral research with Bert Sakmann, the 1993 winner of the Nobel Prize in Medicine, and served as Associate Professor of Pharmacology at Vanderbilt University School of Medicine. He is the author of numerous publications and inventor on multiple patents and patent applications.
Warren Wasiewski, MD
Senior Medical Advisor
Warren Wasiewski, M.D., serves as Senior Medical Advisor to NeuroTrauma Sciences. He is a board-certified pediatric neurologist with more than 20 years of clinical experience in pediatric neurology and more than 15 years of experience in the pharmaceutical industry. His pharmaceutical experience includes drug development across all phases of clinical advancement, establishing global regulatory strategies, assessing business development opportunities and mergers, and raising capital to support clinical programs. Most recently, Warren was Chief Medical Officer and Vice President of Research and Development for Bioblast Pharma, a clinical-stage biotechnology company focused on rare diseases. Prior to that, he was Chief Medical Officer and Executive Vice President of Clinical Development for Neurotrope BioScience, leading its Alzheimer's disease program as well as two pipeline programs in orphan indications. Previously, he was Vice President of Clinical Development for Neurology at Alexion Pharmaceuticals and, earlier, Senior Medical Director for AstraZeneca in Neurology. Warren's clinical career includes both academic and private practice, as an Associate Professor of Pediatrics at Penn State Children's Hospital, and Chair of Pediatrics at Lancaster General Hospital. He received a B.A. from Rutgers College, an M.S. from State University of New York Downstate Medical Center, and an M.D. from State University of New York, Buffalo.
Margaret Zaleska, PhD
Senior Scientific Advisor, Stroke
Margaret M. Zaleska, Ph.D. is a consultant offering NTS expertise in bench-to-clinic translational strategies and in vivo models of central nervous system injury. She has more than 20 years' experience in the pharmaceutical industry, developing compounds for neurological indications at Wyeth and Pfizer, and has led numerous drug discovery programs for small molecules and biologics from target inception and drug candidate validation to clinical development. Most recently, as a Portfolio Lead in Pfizer's Neuroscience Unit, she led an alliance with the CHDI Foundation for the development of a PDE10 inhibitor successfully advanced into Phase 2 clinical development. While at Wyeth, she successfully led five project teams to deliver diverse drug candidates for the treatment of stroke from discovery to clinical development. Margaret is a standing member of the Neurological Sciences and Disorders Study Section Committee and the NINDS Special Emphasis Panel Scientific Review Group. She is also a member of the Michael J. Fox Foundation Therapeutic Pipeline Projects' Review Board. Early in her career, she held a research faculty position in the Department of Biochemistry and Biophysics at the University of Pennsylvania School of Medicine. She received her M.S. in Biochemistry from the University of Warsaw, Poland, and her Ph.D. in Neuroscience from the Polish Academy of Sciences.